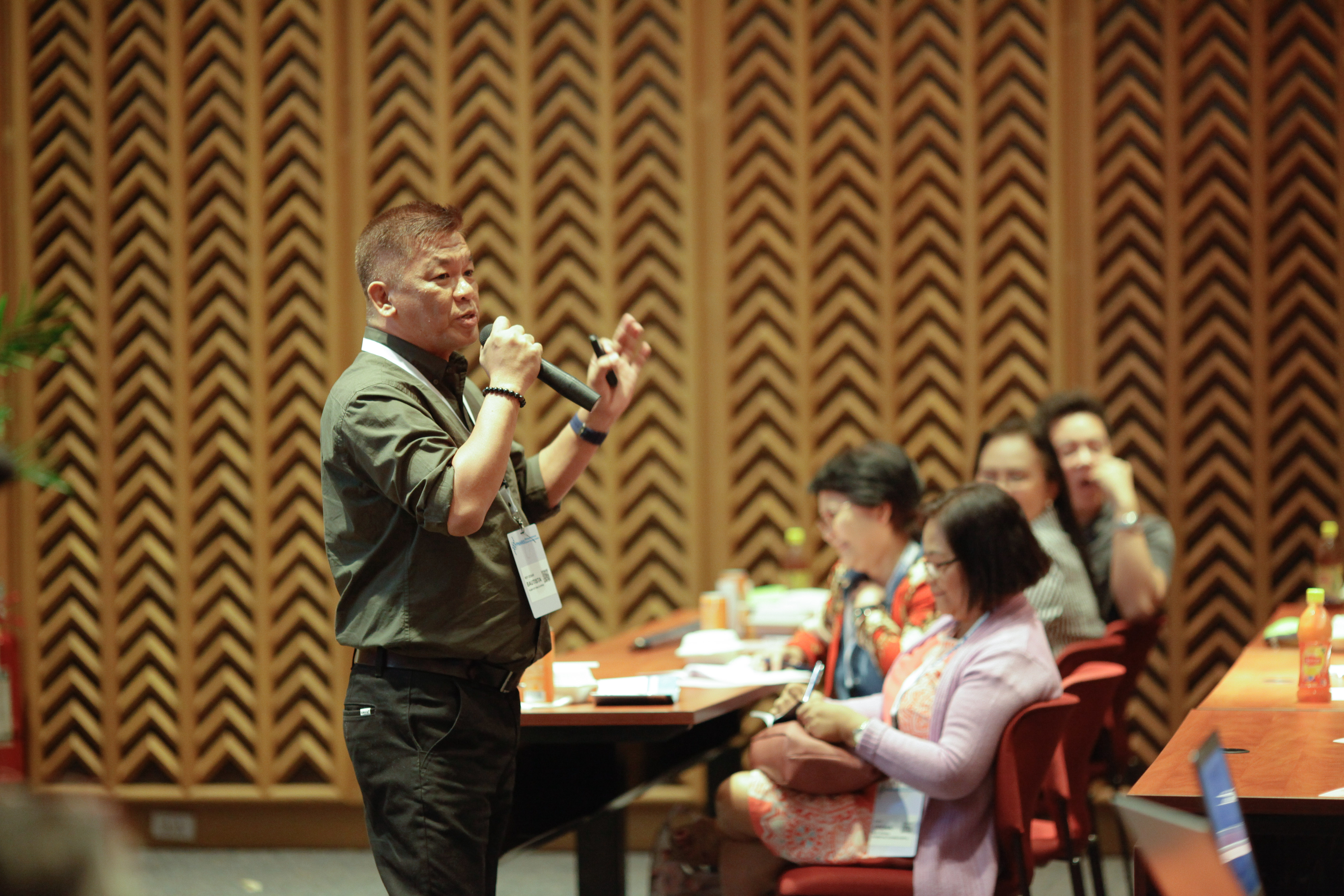 Even before the government's campaign against illegal drugs, Talisay City in Cebu implements a community-based outpatient treatment and aftercare program which provides comprehensive care for people with substance use disorder.
Dr. Rey Cesar Bautista, Medical Officer III of the Talisay City Health Office, boasted of the city's community-based outpatient treatment and aftercare program in the Drug Addiction and Mental Health Session during the 11th Philippine National Health Research System Week celebration on 24 August 2017 at the Philippine International Convention Center, Pasay City.
Established in 2012, the City Health Office, together with the Social Welfare Office, run the rehabilitation program composed of the following services: drug dependency examination and assessment, 90-day outpatient recovery program, aftercare, and Strategies Toward Acceptance, Reintegration and Transformation (START) Program.
The 90-day outpatient recovery and aftercare program is based on the 12-step program of Narcotics Anonymous and the Cognitive Behavioral Therapy (CBT) for recovery from the effects of addiction. This phase includes mandatory group counseling, random drug testing, group therapy sessions with facilitator, support group meetings, family therapy and family support group meetings, and other recovery activities.
Dr. Bautista reiterated the important role of family and community in the continuous recovery of a patient. "Addicts should be not isolated from their families and communities because addiction is a lonely journey which needs for membership in a fellowship," explained Dr. Bautista.
Successful patients of the 90-day outpatient treatment proceed with the START program which allows them to undergo livelihood skills training, education, and employment opportunities. This phase of the program is designed for continuous stable recovery since the patients were given opportunities to earn money and become productive members of the society. "Let us not provide them with fish but teach them to be fishermen. It is only through engaging them to work that they will value money's worth," emphasized Dr. Bautista.
Though the program is short on the number of days mandated by R.A. No. 9165 which is not less than 6-month recovery program plus the 18-month aftercare and follow up program, Dr. Bautista narrated success stories of persons with substance use disorder who recovered and became productive members of society. According to Dr. Bautista, the secret to the success of their program is having clear vision, high-level commitment, leadership, and community participation.
In the end of his talk, Dr. Bautista pointed out the need to eliminate the stigma to substance abusers and their families and to promote in the communities the positive outcomes of supporting rehabilitation programs. "Carry the message of recovery not carry the addicts," stressed Dr. Bautista.