Ladylove May B. Baurile

Hits: 1119
ALABANG, Muntinlupa City- Another outstanding researcher recognized during the 65th Philippine Association for the Advancement of Science and Technology (PhilASST) Convention was Dr. Antonio Dans, President of the Philippine Society of General Internal Medicine (PSGIM).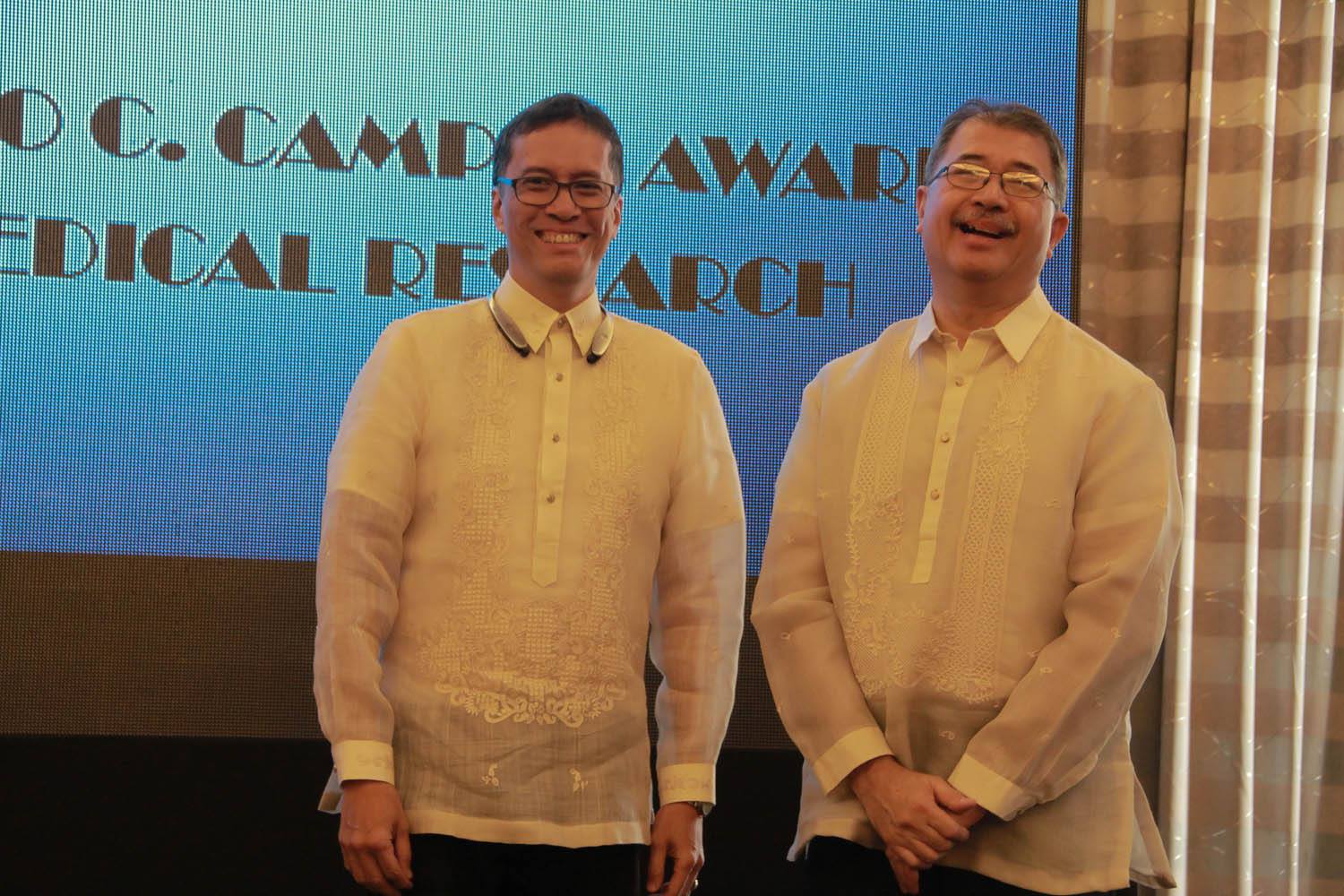 (Photo Credit: Henri De Leon of DOST-STII)
Dans bagged the Dr. Paulo C. Campos Award for Medical Research, an award established in 2012 to recognize outstanding medical researchers who have devoted their professional careers in the service of the country.
By establishing the foundations of evidence based medicine (EBM), Dans helped improve the practice of medicine and delivery of quality health care in the country. He spearheaded the conduct of training courses on EBM, particularly in the development and implementation of clinical practice guidelines, for health care workers and professional societies.
Dans also initiated and implemented health researches with local and international collaborations that lead to better understanding of disease prevention and management in the country. Some of his studies were published in international, peer-reviewed, and highly cited journals including the Lancet, a medical journal in United Kingdom.
"He leads the initiatives to strengthen the practice of general internal medicine in the country that provide a holistic approach to patient care through the development of relevant training prorams for physicians," PhilASST explained.
In a press conference, PhilASST also noted that Dans' health advocacies have resulted in the passage of significant laws and policies such as the Sin Tax Law, which contributed to a significant reduction of smokers in the country.
The Dr. Paulo C. Campos Award for Medical Research also serves to honor the memory of Dr. Campos, a National Scientist and former president of the National Research Council of the Philippines (NRCP), the National Academy of Science and Technology (NAST), and PhilAAST.■