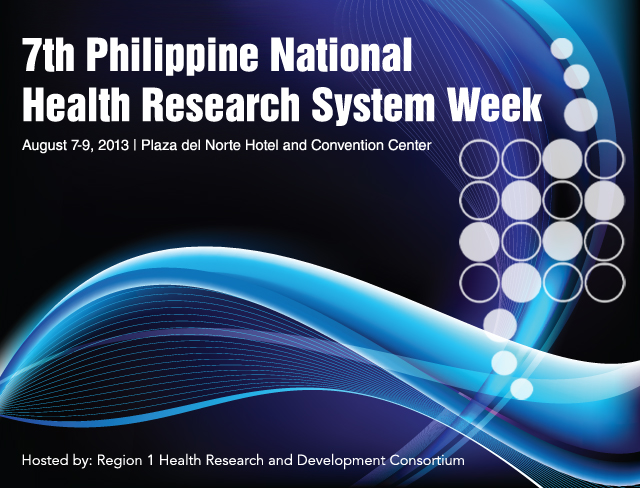 7th PNHRS Week
On August 7-9, 2013, the 7th Philippine National Health Research System (PNHRS) Week will be held at the Plaza del Norte Hotel and Convention Center, Laoag City, Ilocos Norte with the theme "People at the Center of Health and Health Research."
Hosted by the Region 1 Health Research and Development Consortium, the PNHRS Week celebration will provide a platform for the different stakeholders in health R&D to interact, to learn from each other, to share information and experiences, to voice their concerns, to contribute research-based solutions to health problems, among other things.
Expected to grace the three-day celebration were Provincial Governor Maria Imelda Josefa R. Marcos, Secretary Mario G. Montejo of the Department of Science and Technology (DOST) and Secretary Enrique T. Ona of the Department of Health (DOH).
Around 500 participants from all the 17 regional health research consortia are expected to participate in the event. For more information, please contact PNHRS secretariat at telephone numbers: (02) 8377534 or (02) 8377537 or visit PNHRS website at http://www.healthresearch.ph/.
PNHRS Week is held annually on the second week of August by virtue of Presidential Proclamation No. 1309 signed in 2007.