ALABANG, Muntinlupa City- The Philippine Association for the Advancement of Science and Technology (PhilAAST) will hold its 65th Annual Convention, in conjunction with the 8th Asian Heads of Research Councils (ASIAHORCs) Joint Symposium, on 22 to 23 September 2016 at Sequoia Ballroom, Acacia Hotel Manila.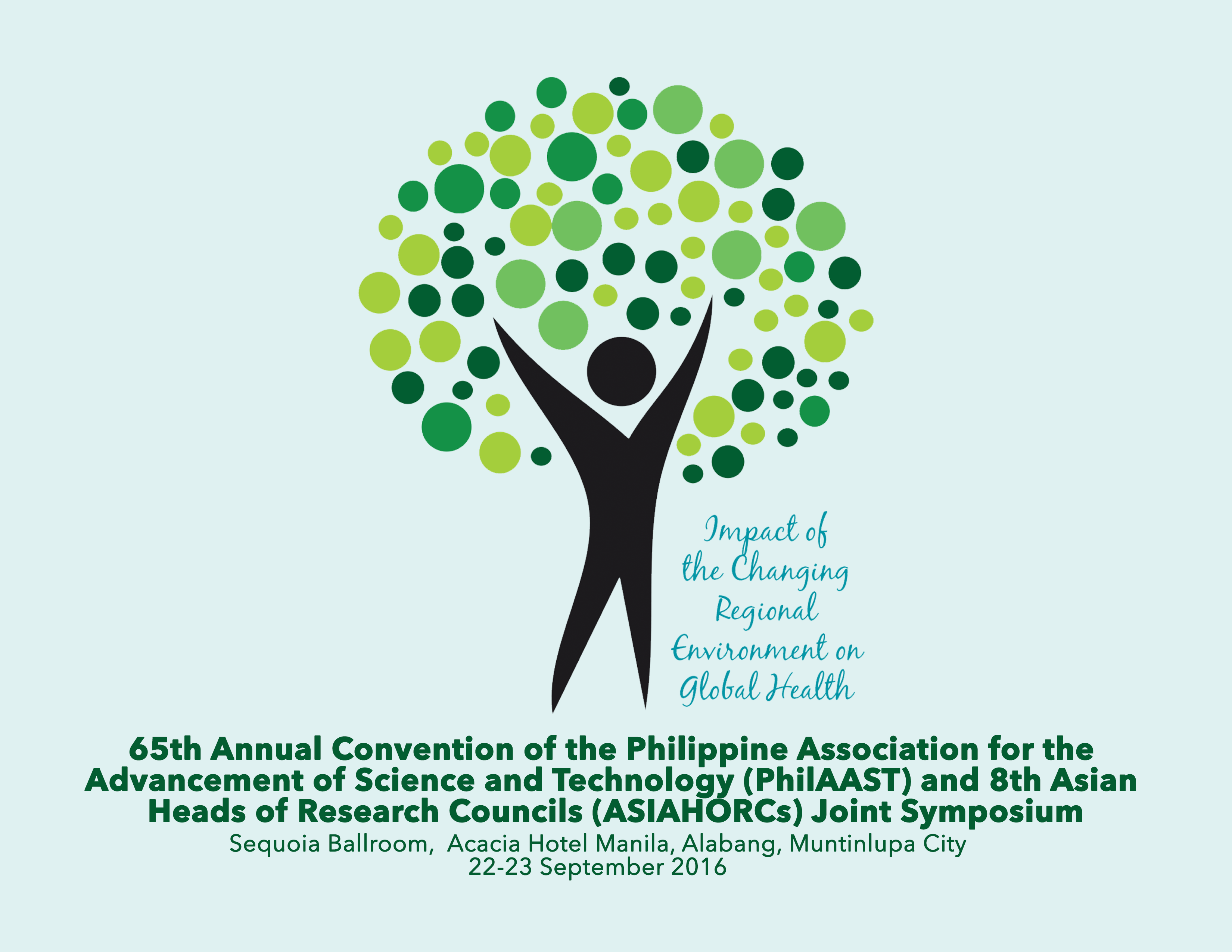 With the theme "Impact of Changing Regional Environment on Global Health," the Convention will provide a platform for discussion and interaction on the most recent findings and developments related to the impact of the changing environment on global health in order to promote and strengthen scientific and technological collaboration among Asian countries.
Highlights of the event are lectures on strengthening health resilience to climate change, increased focus on health disaster risk management, vector-borne diseases and climate change, environmental stressors in diseases and implications for human health during disasters, and promoting health while mitigating climate change.
Expected participants are PhilAAST members and ASIAHORCs delegates, educators, academe and government researchers, industry representatives, and other science and technology (S&T) practitioners.
Established in 1951, PhilASST (formerly PhilAAS) is an association of scientists and technologists in the country which aims to promote the value of science in the community. Likewise, the Asian Heads of Research Councils (ASIAHORCs), composed of ten major research funding agencies and research councils in Asia, serves to advance scientific research and further development in Asia.
For more information, download the copy of the event's brochure at http://www.pchrd.dost.gov.ph/phocadownload/ASIAHORCS%20Brochure.pdf. ■