The Ovicidal/Larvicidal (OL) Trap System, a local technology that targets the control of the dengue-causing Aedes aegypti population, was chosen as one of the R&D 100 Awards finalists by the R&D Magazine in their October 2016 Special Issue.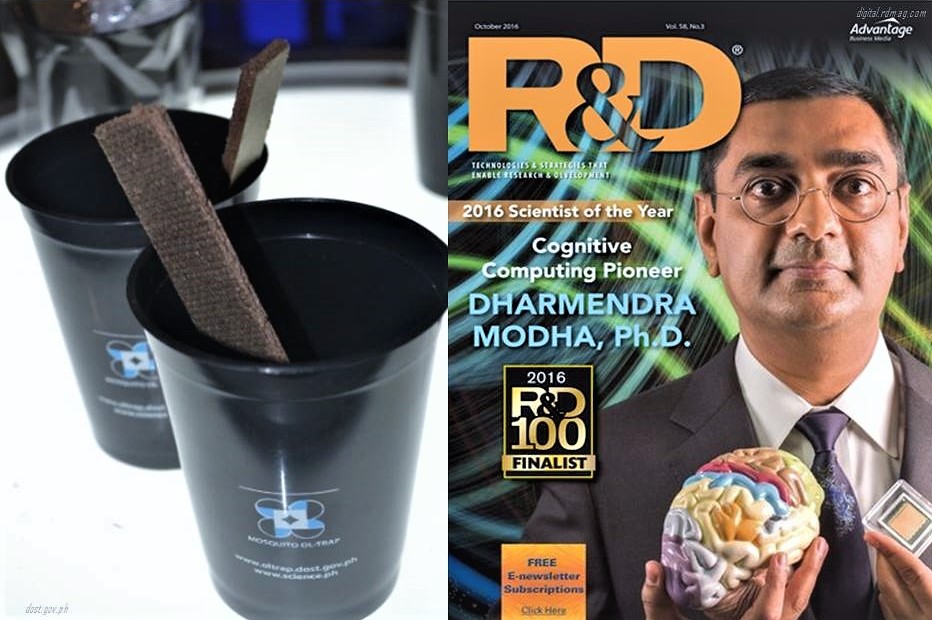 The R&D 100 Awards honors leading companies, technologies, and products that are considered game changers in their respective fields. In this year's list, R&D Magazine chose to honor 100 technologies that are deemed to have great contributions to S&T development. In her editorial article, Bea Riemschneider, R&D Magazine Editorial Director, said that the list features top innovations that have created "lasting impact" to the industries.


The OL Trap technology makes use of simple and readily-available materials – black tumbler, lawanit strip, and larvicide pellets made up of black pepper (Piper nigrum L.) extracts, that attracts female Aedes aegypti to lay eggs on the strip soaked in larvicide solution. The solution, when absorbed by the lawanit strip, eventually kills the egg and larvae preventing the mosquito to reach its adult stage.


OL Trap kits are already commercially-available and may be purchased in selected supermarkets nationwide.