Lemuel Basierto

Hits: 1259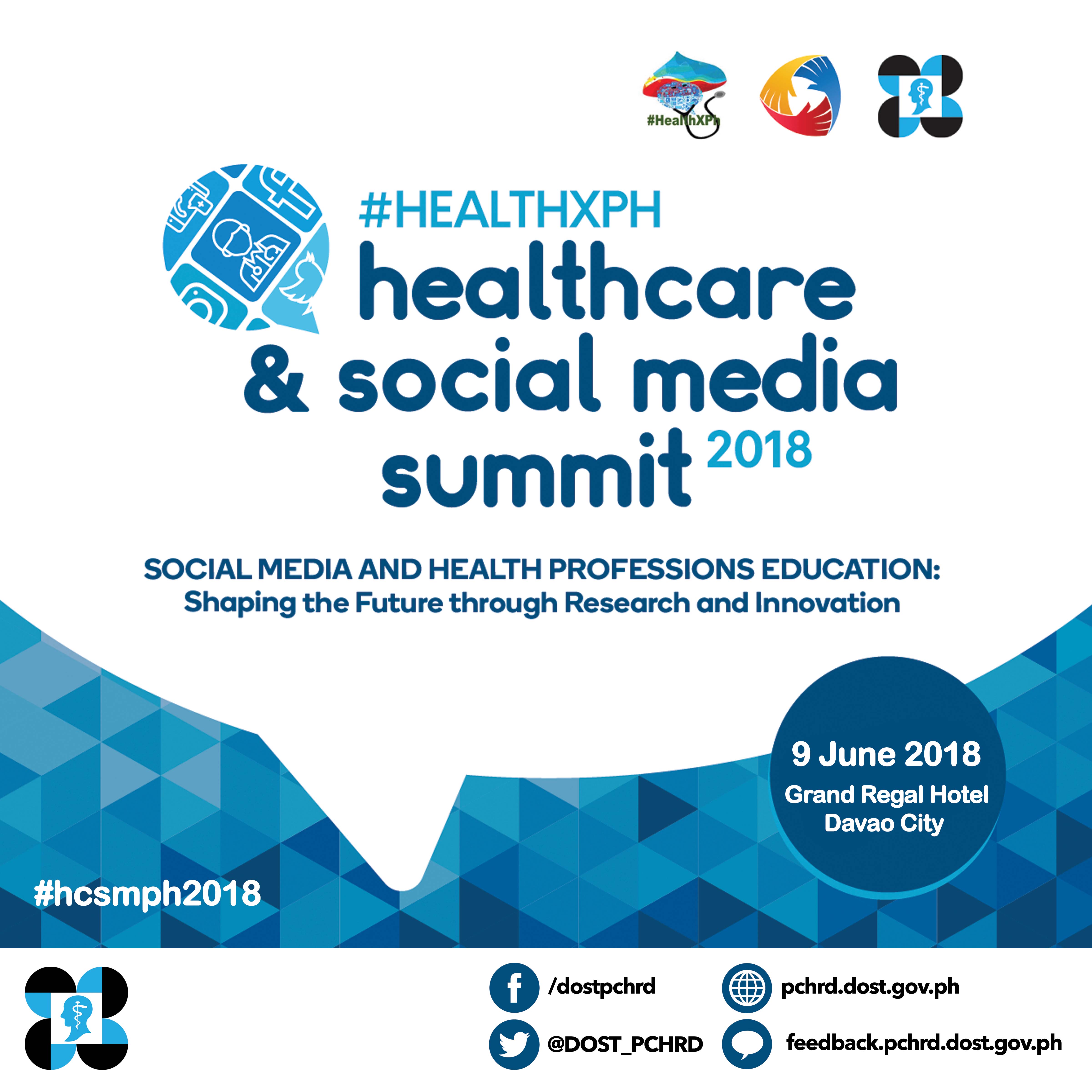 The Philippine Council for Health Research and Development (PCHRD), together with #HealthXph and Alliance for Improving Health Outcomes (AIHO), will hold the 4th Philippine Healthcare and Social Media Summit on 9 June 2018 at Grand Regal Hotel, Davao City.
Bannered by the theme "Social Media and Health Professions Education: Shaping the Future through Research and Innovation," the summit will highlight the impact of social media in health professions, education, and research.
Participants from different sectors are expected to take part in the 6 tracks and healthcare social media research podium presentation. The program tracks are Track 1: Use of social media by teachers in health professions education, Track 2: Use of social media by students, Track 3: Establishing personal learning networks on Twitter for medical educators and healthcare professionals, Track 4: Building presence for advocacies on social media, Track 5: Developing policies for social media, and Track 6: Social media for patients and advocates.
Admission to the summit is free. Interested participants may register at www.bit.ly/hcsmph2018


Details
Written by Lemuel Basierto