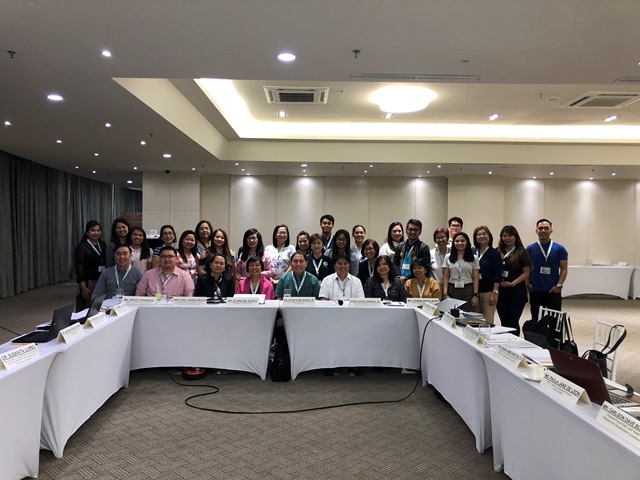 The Philippine National Health Research System Capacity Building Committee (PNHRS CBC) organized a regional consultative meeting with the Chairs of the Capacity Building Committee of the Regional Health Research and Development Consortia (RHRDCs), and RHRDC Regional Project Staff last 19-20 April 2018 in Xenia Hotel, Clark, Pampanga.
During the meeting, Dr. Rommel Salazar, HRDCR IV-A CBC Chair shared his Committee's Strategic and Operational Plan for 2018. As the Luzon Cluster Representative at PNHRS CBC, he was also tasked to present the PNHRS CBC proposed strategies. Also present during the meeting were Ms. Carina Rebulanan, Chief of Institution Development Division of the Philippine Council for Health Research and Development (PCHRD) who presented the meeting objectives and Mr. Paul De Leon, Chief of Research Development and Management Division- PCHRD who presented the PNHRS National Unified Health Research Agenda. Dr. Vicente Belizario, Jr., Chair of PNHRS CBC discussed the overview of the PNHRS CBC. He also served as the moderator during the first day of meeting while Dr. Elvira Dayrit, Consultant of PNHRS CBC consolidated the PNHRS Strategic Plan.
The gathering provided a platform for exchange of information and open discussion which ensure alignment and harmonization of plans on capacity building for health research system.