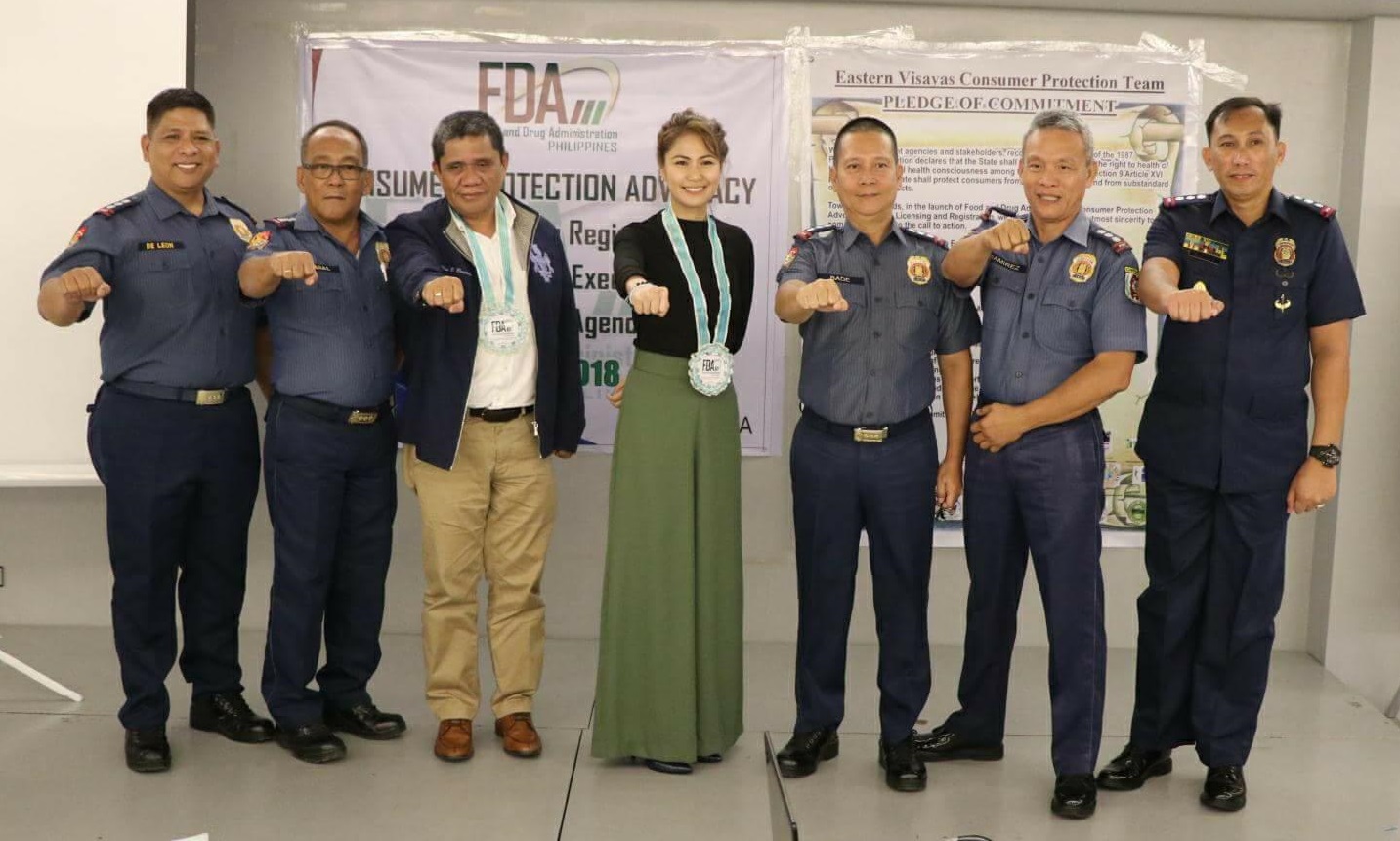 Clinched fist pose of FDA Director General Nela Charade Puno and D-PUNCH members as a sign of determination toensure consumers' safety
To ensure consumer protection against hazardous health products, representatives of government agencies and other stakeholders led by the Food and Drugs Administration (FDA) officials convened during the Consumer Protection Advocacy Forum held recently at Hotel Estrella in Tacloban City.
The advocacy forum primarily focused on FDA Licensing and Registration Requirements for Local Chief Executives and partner agencies in Eastern Visayas to avoid trade malpractice in the region.
During the day's event, different mechanisms in monitoring of unregistered health products in the market were likewise strengthened.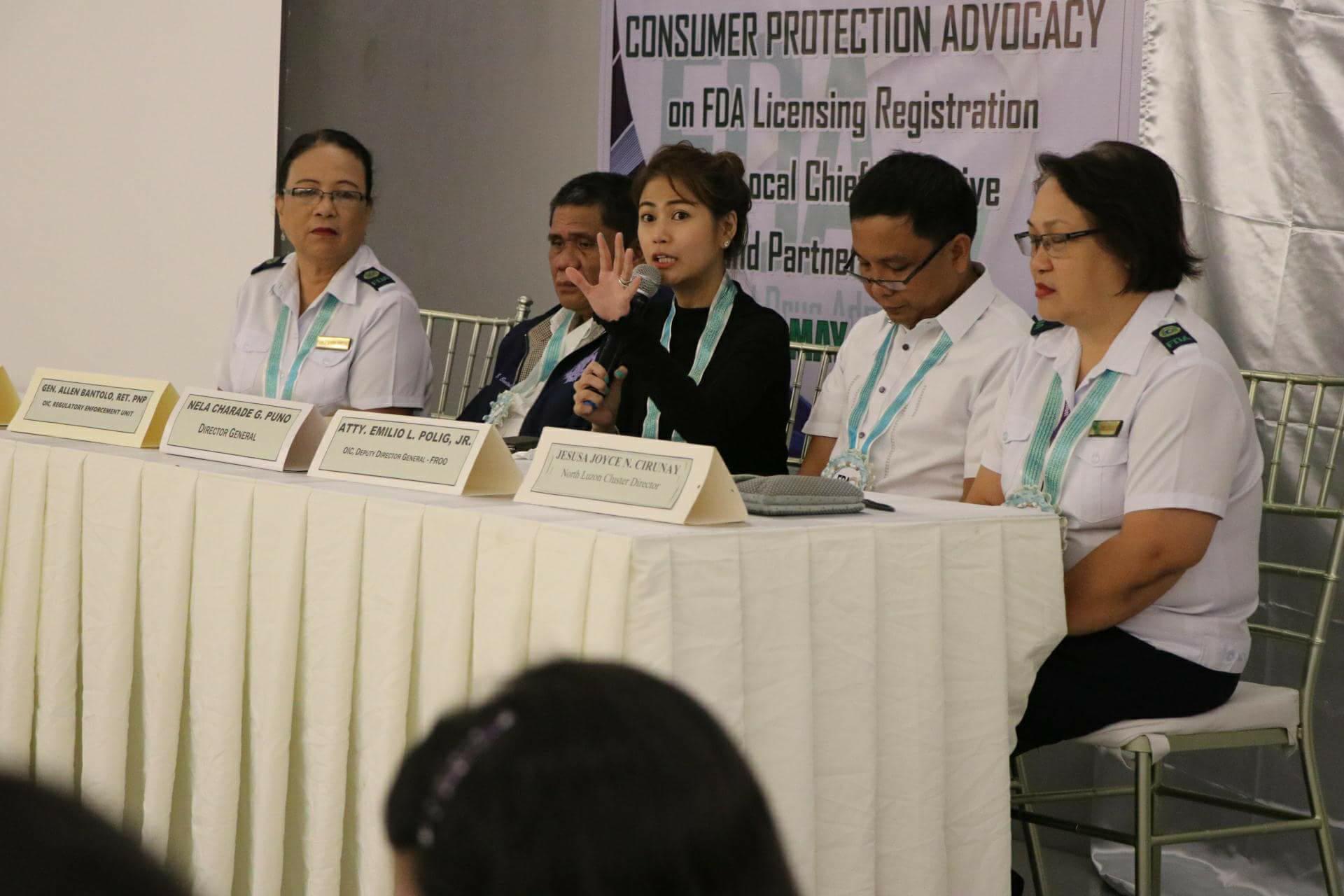 FDA officials and other stakeholders enlighten participants on their
programs and concerns during the open forum held right after the program.
In her message, FDA Director General Nela Charade Puno urged other stakeholders to help them in the enforcement of law to ensure public health and safety.
"Tulungan nyo po kami at magtulungan po tayo, we need to make sure na nasusunod ang batas", Puno said. "I am looking forward for more collaboration to insure public health and public safety", she added.
Puno also acknowledged the presence of D-Punch (D-PUNCH "Destroy Products Unfit for the Consumption of Humans") and PNP officials to help them explain the consequences in cases where there are violations of law.
"Importante din po na nandito ang partners naming D-Punch at yung mga PNP officers natin, para after maexplain natin everything, it is important to know the consequences kapag hindi nasunod ang batas", she further stressed.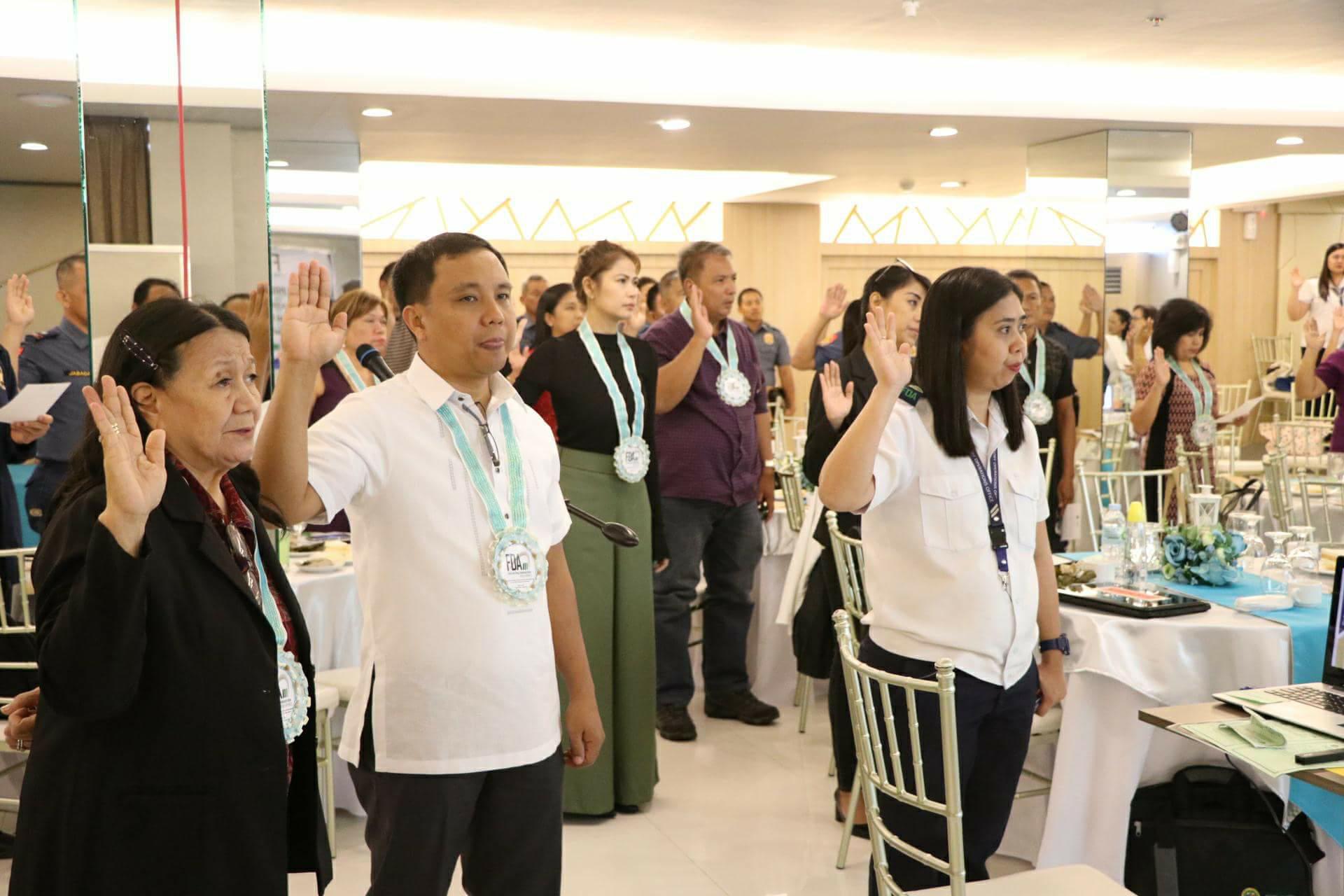 FDA officials led by FDA Director General, Nela Charade Puno (center, in black and green attire) and other
stakeholders recite the Pledge of Commitment during the Consumer Protection Advocacy Forum held at
Hotel Estrella in Tacloban City.

As a gesture of support to the programs of the FDA, a Pledge of Commitment led by FDA officials was likewise recited by the activity's participants during said forum.