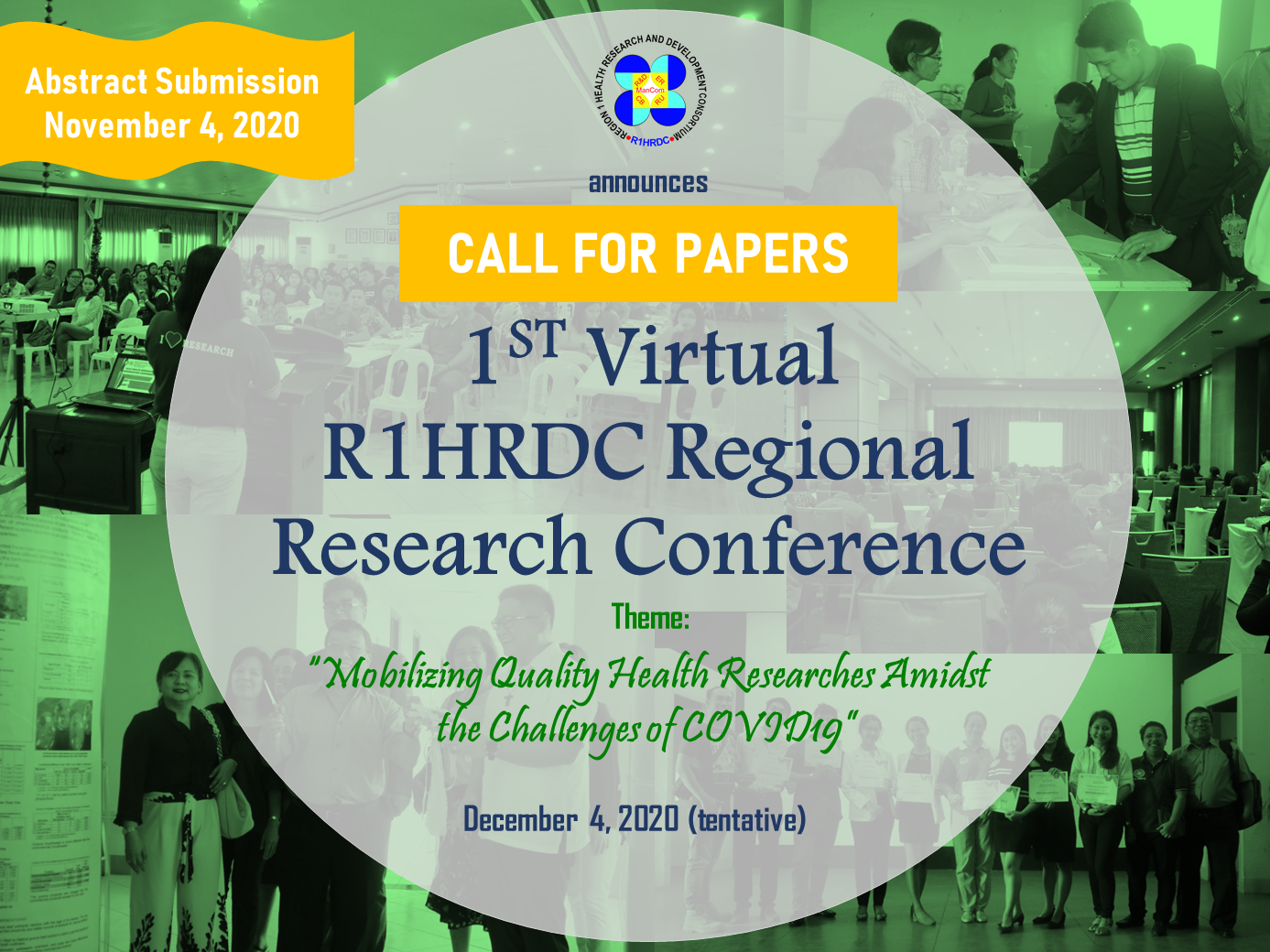 About the conference
In these trying times, the work of our researchers became more important. With the theme "Mobilizing Quality Health Researches Amidst the Challenges of COVID19", R1HRDC will hold its first virtual Regional Health Research Conference to convene professional and student researchers in the region to learn from each other's work, to further strengthen the health research community. This conference also aims to recognize and give awards to researchers and their works with potential to address current and pressing health concerns locally and nationally.


Spearheaded by the Research Utilization Committee (RUC) of the Region 1 Health Research and Development Consortium (R1HRDC) in partnership with the Department of Science and Technology Regional Office 1 as the online host, the initiative was made to reach the consortium's stakeholders during this time of global pandemic without compromising each other's health condition.