Want to learn updates on dengue? Want to read some indigenous practices on health?
Whether you're a professor, student, health researcher looking for grant and/or information, or simply a person who wants to learn something new, take note of these four information services or websites maintained by the Philippine Council for Health Research and Development (PCHRD). You never know, these websites might be useful in the future!


HERDIN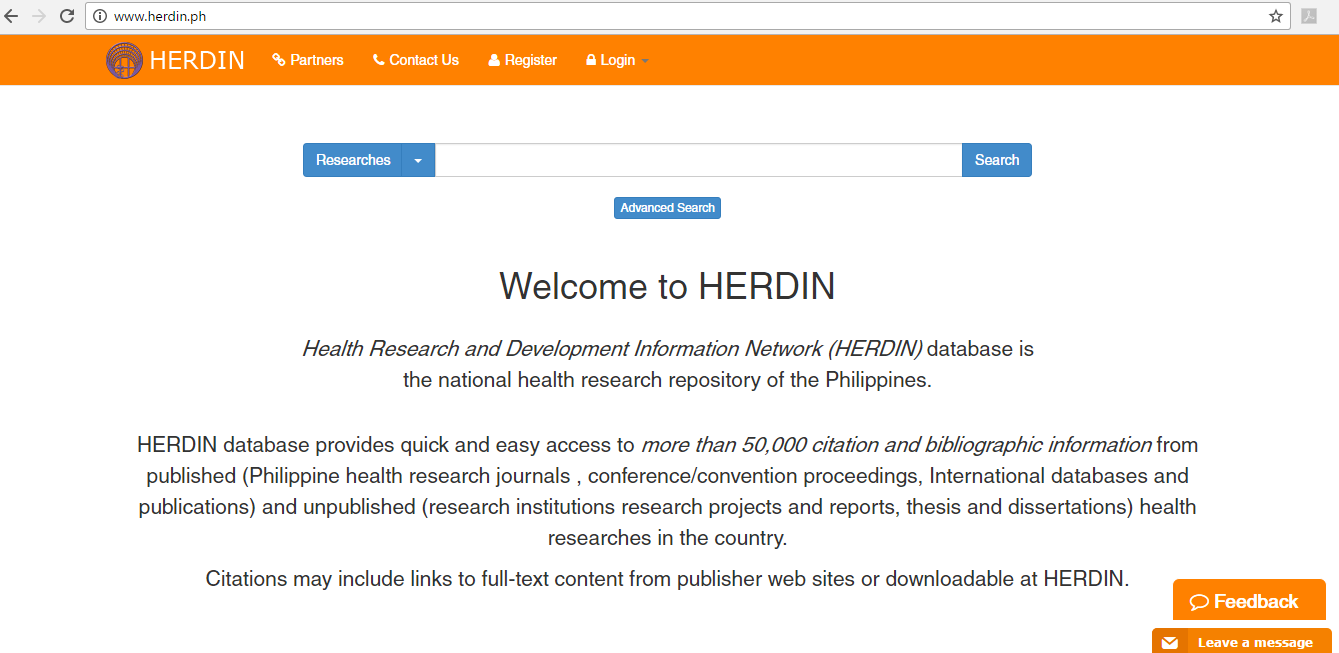 The Health Research and Development Information Network (HERDIN) is an online database that enables online publishing, exchange, and dissemination of quality health information. It provides quick and easy access to more than 50,000 citation and bibliographic information from published and unpublished health researches in the country.
Access HERDIN at herdin.ph!
TKDL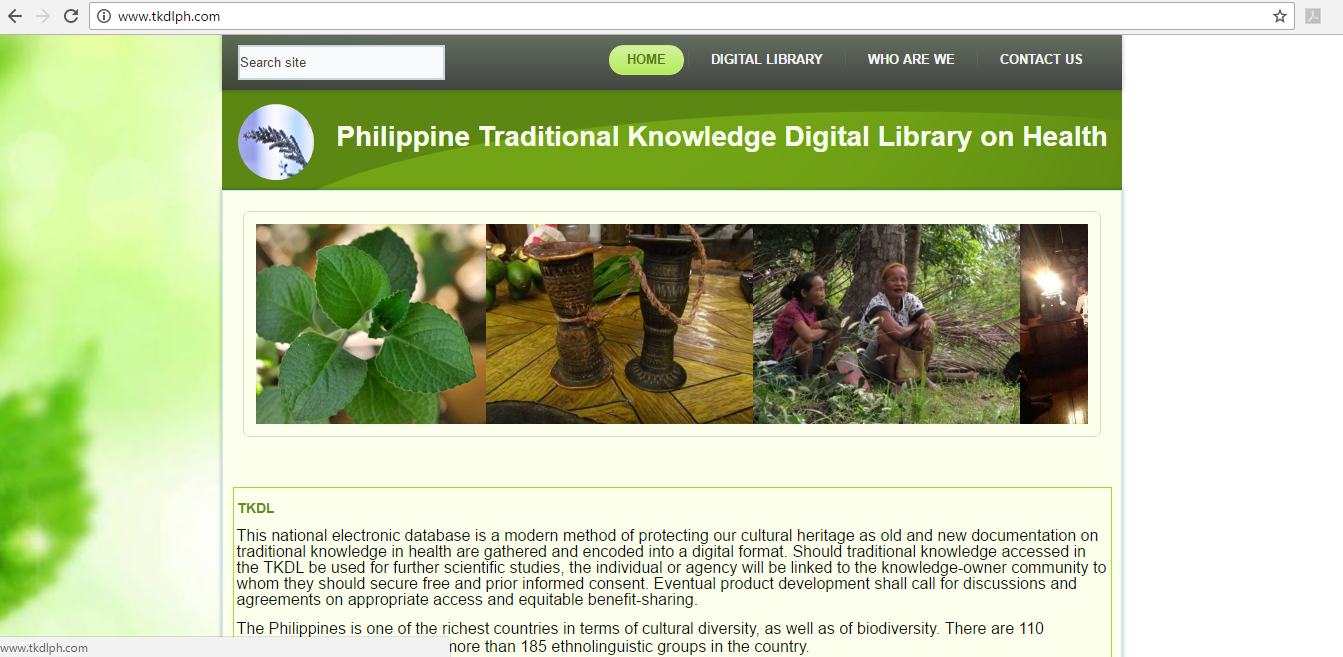 The Philippine Traditional Knowledge Digital Library on Health (TKDL) is the national database on traditional knowledge and practices on health of indigenous people (IP) which aids in developing culture-sensitive health information, education, and communication (IEC) materials. The data gathered in its website supports creation of health policies and programs for improving the health status and health services delivery of IP communities.
Access TKDL at www.tkdlph.com!
PHRR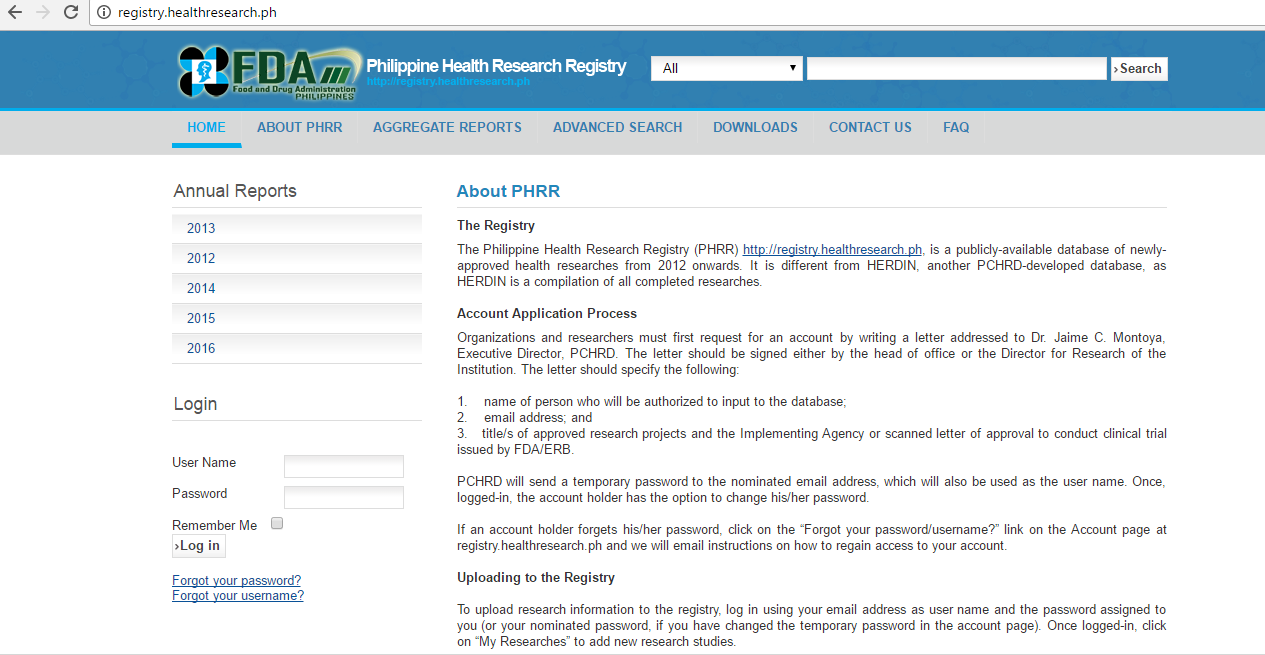 The Philippine Health Research Registry (PHRR) is a publicly accessible database on health researches and clinical trials being conducted in the country allowing researchers to input and update data entries. It aims to track the kinds of on-going and newly-approved researches, avoid duplication of researches, and ensure equal access opportunity for prospective clinical trial participants.
Access PHRR at registry.healthresearch.ph!
PCHRD Project Management System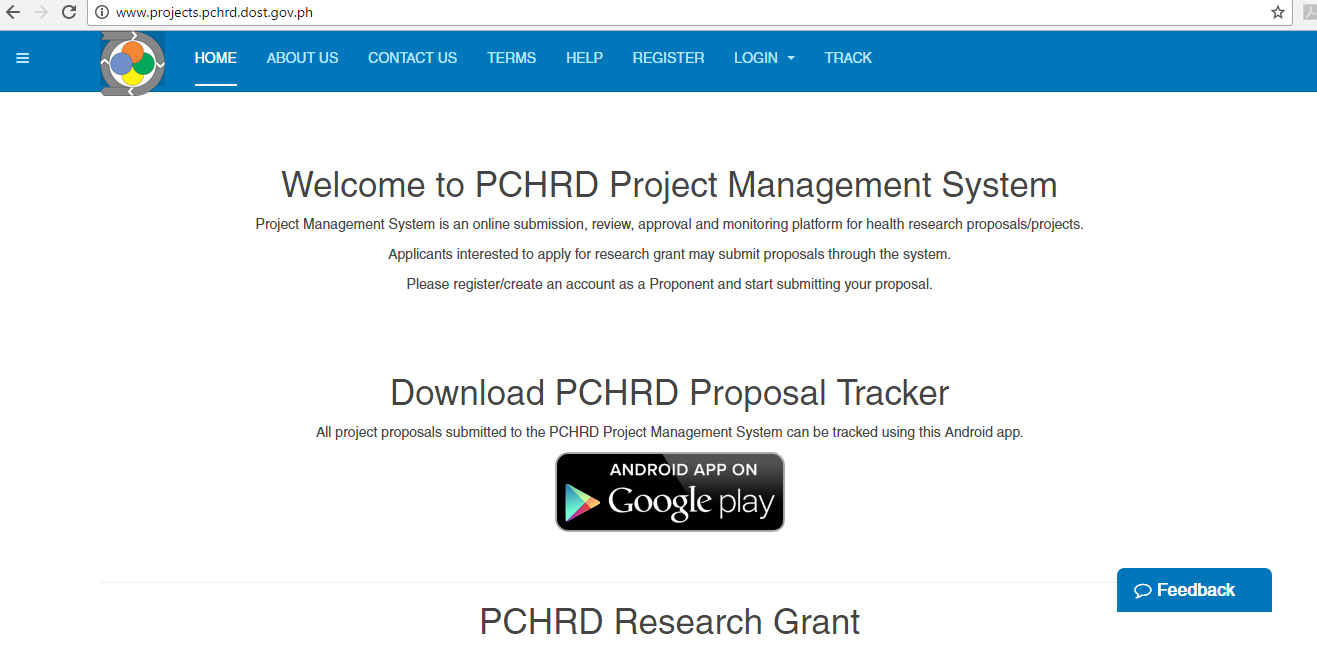 Project Management System is an online submission, review, approval, and monitoring platform for health research proposals/projects. Applicants interested to apply for research grant may submit proposals through the system.
Access the Project Management System at www.projects.pchrd.dost.gov.ph!