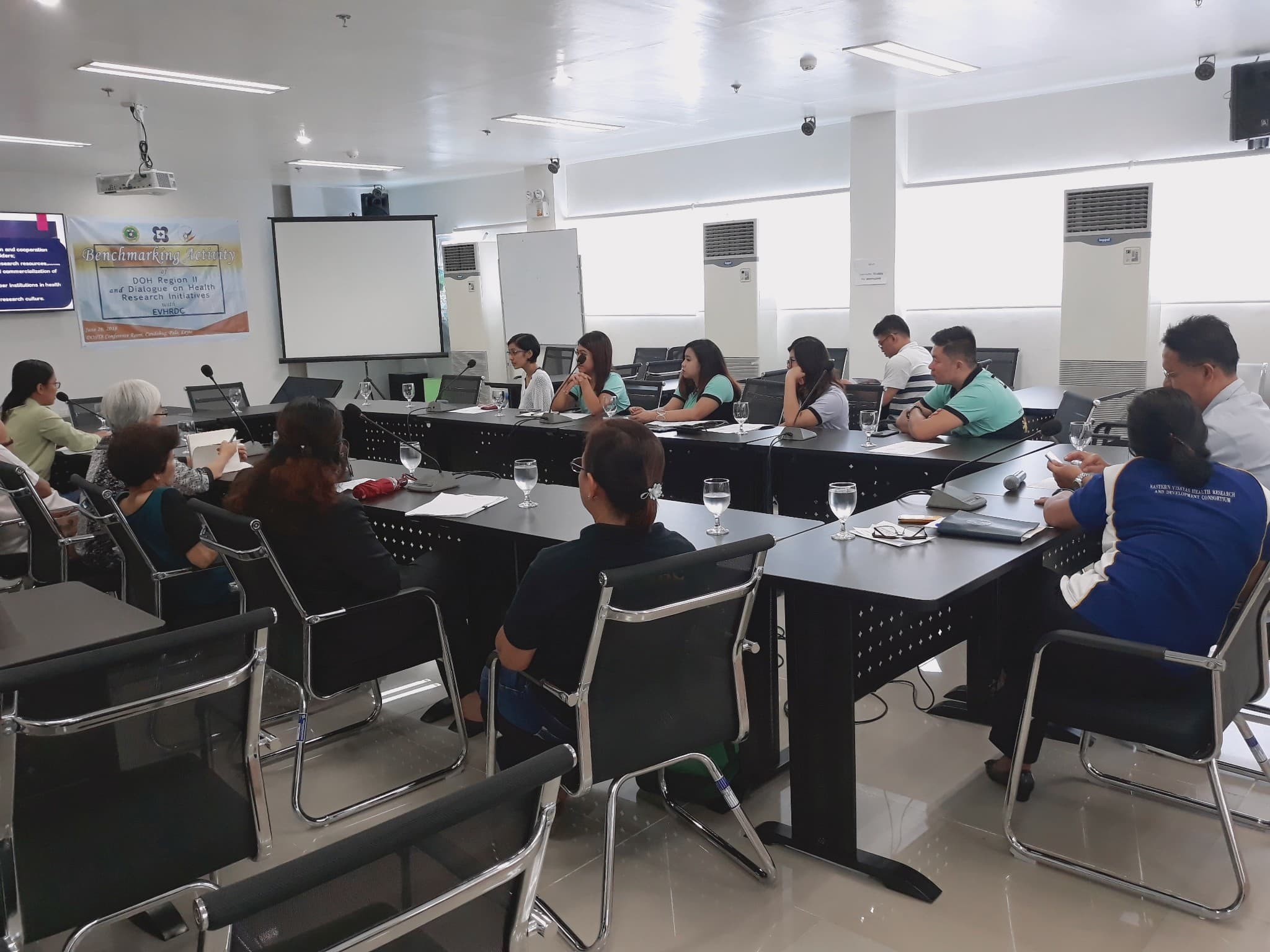 With great honor and pleasure to serve fellow advocates on health research, the Eastern Visayas Health Research & Development Consortium (EVHRDC) welcomed participants from the Department of Health Regional Office No. II for a Benchmarking Activity and Dialogue on Health Research Initiatives recently held at the DOST Regional Office VIII, Government Center, Candahug, Palo, Leyte on June 26, 2018.
The visitors from DOH RO II were the Research Management and Development (RMD) Coordinator, Carissa Pagulayan, and Health Program Researchers, namely: Charmaine Barangan, Desiree Deray, Madeline Tamayo, and Dan Reyes.
Participants of the activity were the EVHRDC Research Management Committee (RMC) with Leonido Olobia as Chair, and members namely: Dr. Bayani Blas (RTRMF), Catherine Iglesias (CHED), and Dr. Amabel Ganzo (UPM-SHS).
Also in attendance were the EVHRDC Coordinator, Dr. Lucia Dauz, and the committee chairs of ERC and SOMEC, Dr. Jane Borrinaga and Josephine Hipe, respectively.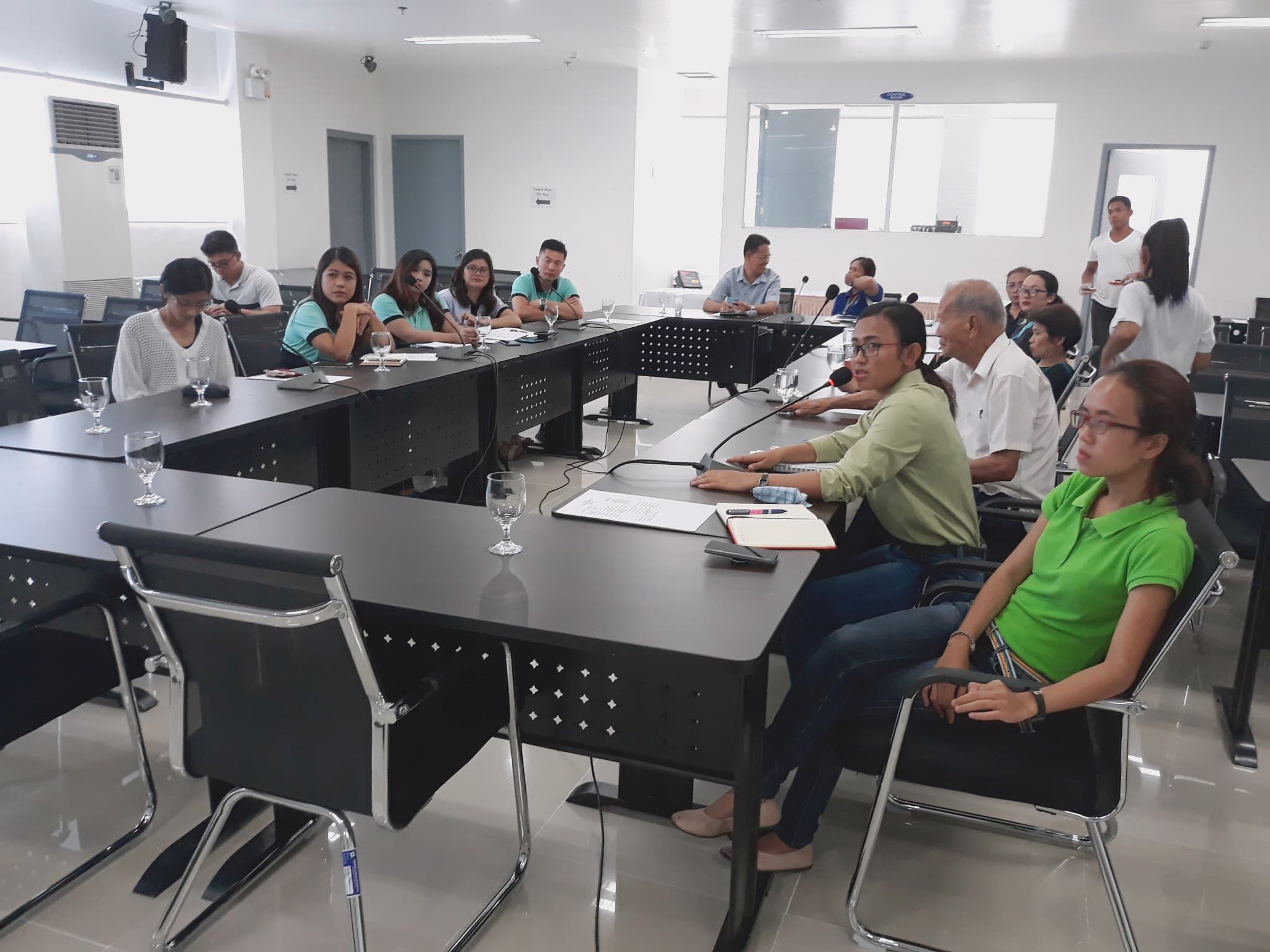 One of the highlights of the activity was the sharing of best practices from committee chairs and members of the different EVHRDC committees, of EVHRDC in general, and that of DOH RO8.
There were also presentations on the overview of EVHRDC, its accomplishments for CY 2017 and mid of 2018, as well as the targets for the second semester of the current year.
After the presentations and an open forum, the participants were taken for a tour to the EVHRDC ERC Office.
Grateful for the opportunity, the EVHRDC thanked the visitors for considering region 8's consortium in their benchmarking activity.
EVHRDC and DOH RO2 are hopeful to undertake collaborative projects and activities in the future.