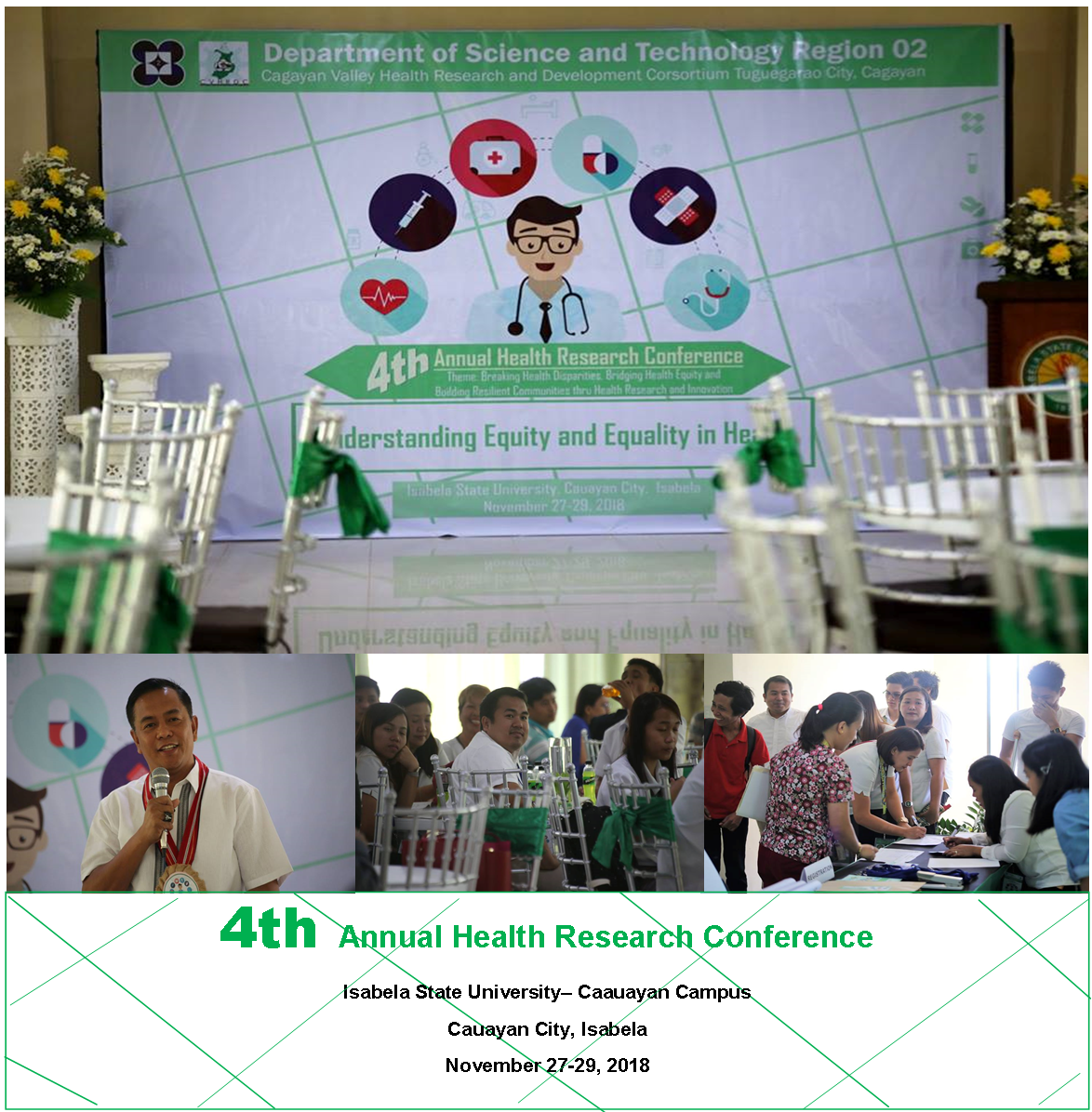 DOST 02 Chief anchors CVHRDC in three major areas
"Drug discovery and development, Invention of functional foods, and Research on Disaster Risk Reduction Management and Climate Change Adaptation"
These are the three major areas that DOST 02 Regional Director Sancho A. Mabborang stressed to the participants in the opening of three-day 4th Annual Health Research Conference dubbed "Breaking Health Disparities, Bridging Health Equity and Building Resilient Communities thru Health Research and Innovation", held at Isabela State University-Cauayan Campus, November 27, 2018.
Dir. Mabborang said that this is the best time to conduct researches because there is sufficient funding where they could resource from.
"Money now is not a problem; the quality proposal rather", the director said.
He also believes that despite the minimal number of researchers from participating universities, they could still strive to come up with mature and potential outputs for commercialization researches and innovations.
"Your institution can do this. We have the pool of Human Resources, however not of the equipment and facilities. Still, we have to level up", he reiterated.
"If it doesn't benefit the citizenry, I call it less meaningful", he reminded the researchers as he ended his speech.
Said conference is attended by about 70 faculty-researchers and students in the region.