Christine Jane Gonzalez

Hits: 1484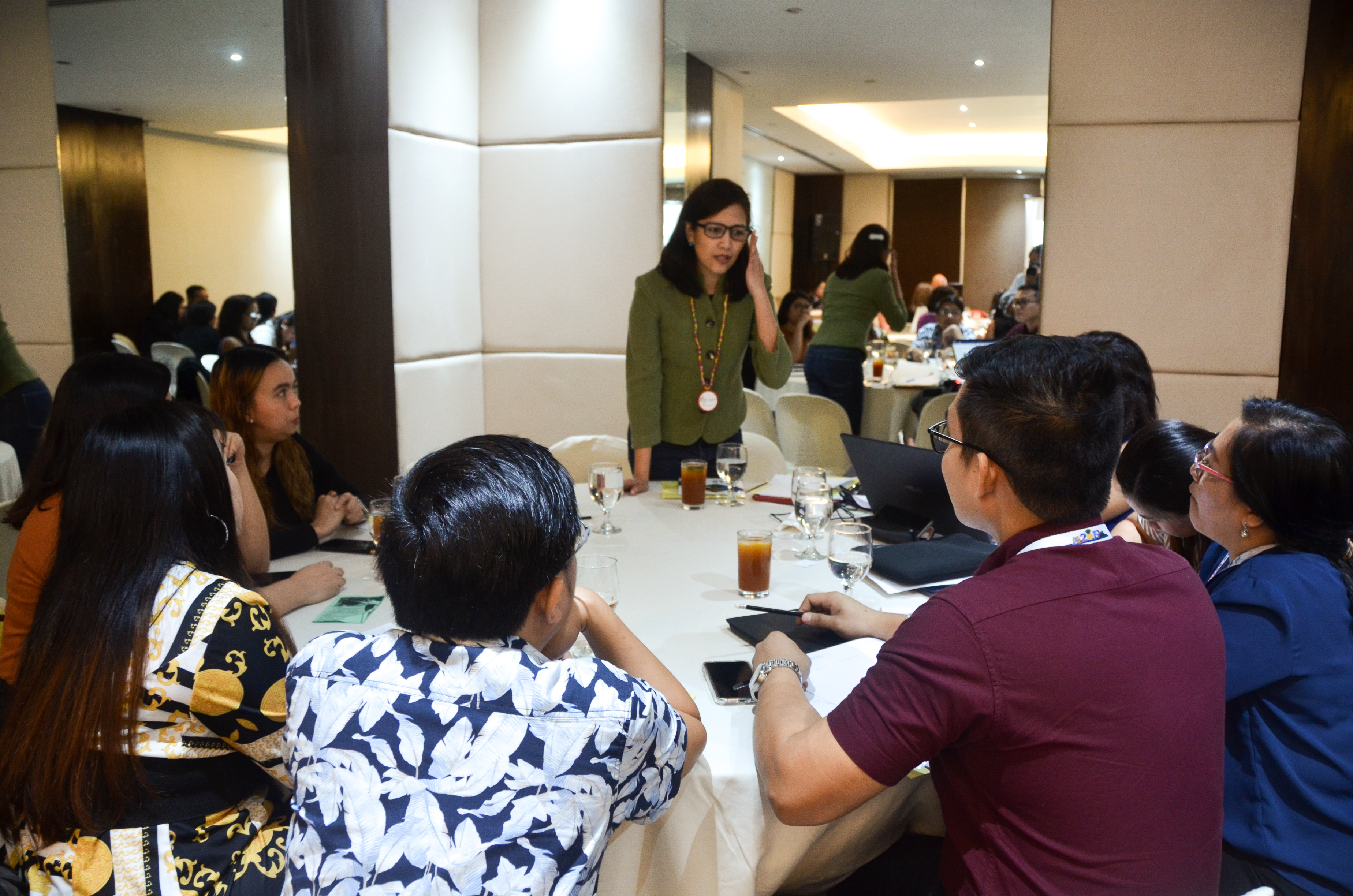 Members and representatives of the PNHRS Research Utilization Committee from the 17 regional health research and development consortia participated in the 13th Philippine National Health Research System (PNHRS) Week pre-conference session, "Campaigning towards AIDS-free Society," held last 13 August 2019 in Cagayan de Oro City.
Highlights of the morning session are discussions which aims to raise awareness on the growing HIV/AIDS concern in the country by developing effective information campaigns. Three notable speakers were invited to discuss HIV/AIDS research, share experiences in handling patients with HIV, and lecture on the skills and techniques in developing information campaigns.
Dr. Emmanuel Baja, a PCHRD Balik Scientist awardee from UP Manila, discussed his study on HIV Gaming, Engaging, and Testing. He shared that through his research, they were able to develop a mobile application, Battle in the Blood, which became a very powerful tool in advocating towards the elimination of stigma on HIV and encouraged people to get themselves tested for HIV. Dr. Baja emphasized that in campaigning towards a certain cause, people engagement is crucial to truly make them relate to the advocacy.
Dr. Bernadeth Gerodias, a psychologist at the Southern Philippines Medical Center, shared her experiences in handling patients suffering from HIV. She explained that professionals supporting patients living with HIV need to make space for their patients to process the emotional effect of their diagnosis, but not to make assumptions about what it means to them. Dr. Gerodias explained that because HIV's psychological effects vary with every person, the approach into developing mental care and support for them also vary.

The discussion of Ms. Nini Santos, Consultant and Communication Expert from USAID STRIDE, underscores some of the strategies in developing information campaigns.  According to Ms. Santos, highlighting the mission in the content, exploring partnerships and engagements with different groups, and using appropriate channel for distribution are key elements into ensuring a successful campaign.

In the afternoon, the participants were grouped and assigned to work on their group's campaign strategy applying all that they have learned during the morning session. After the workshop, the RUC held a business meeting to harmonize the RU Committee name and functions across the regions.


Written by Catherine Joy Dimailig