Following the visit of the Philippine delegation to Iran, several opportunities were explored in the area of research and innovations. The visit presented the growth and the development of Iran in producing not only local technological innovations but local brands of high technology products as well.
It is envisioned to be beneficial if the Philippines, through the Department of Science and Technology (DOST), leverages on the existing MOU with Iran to learn from their experience on how to fast track the development of local R&D capabilities resulting to an accelerated technology transfer, specifically in the field of nanotechnology and biomedical research. Biomedical Engineering is now one of the fastest growing fields in Iran wherein they have developed breakthrough innovations in the field of prosthetics, robotic devices, and medical devices to cure sleep apnea. Moreover, pre-clinical studies for drug discovery research are among important aspects in translating the safety and efficacy of potential therapeutics prior to being administered to subjects in clinical trials, this is also part of the forum agenda. Aligned with the priority areas identified by the National Unified Health Research Agenda (NUHRA) of Philippine Council for Health Research and Development (PCHRD), DOST ensures recognition to the innovations which will be presented in the forum.   
Experts coming from Iran will conduct a series of activities in the Philippines, with a focus on enhancing the nanotechnology and biomedical research capacity in the country. There will be a forum on biomedical devices and drug discovery research to discuss the latest innovations from Iran and identify possible collaboration between the research community of Iran and the Philippines. The forum will be attended by local and international partners of DOST. 
The forum will provide a venue for information exchange and collaboration between the research community of Iran, the Philippines, and other countries.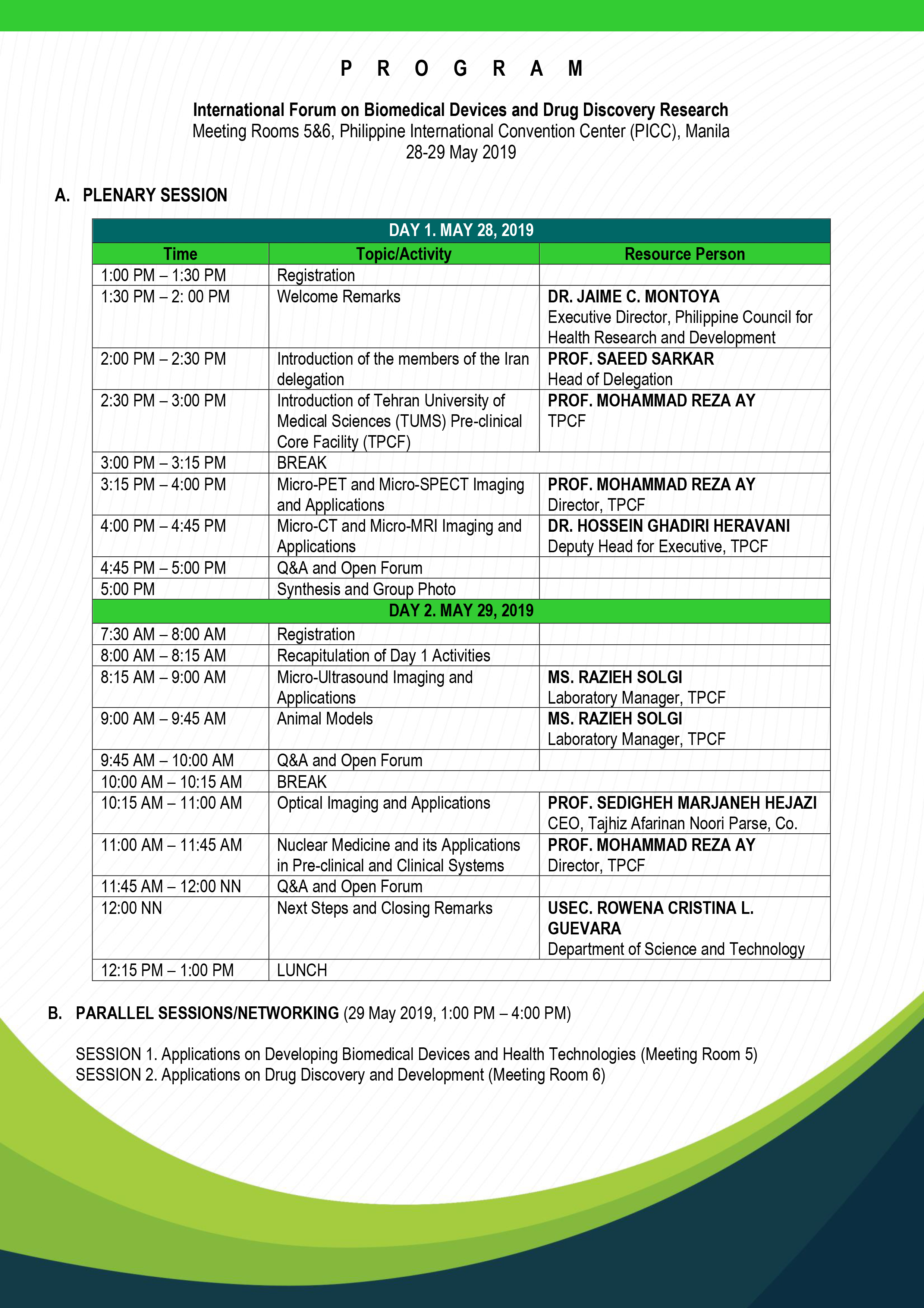 Details
Written by Lemuel Basierto