Christine Jane Gonzalez

Hits: 1096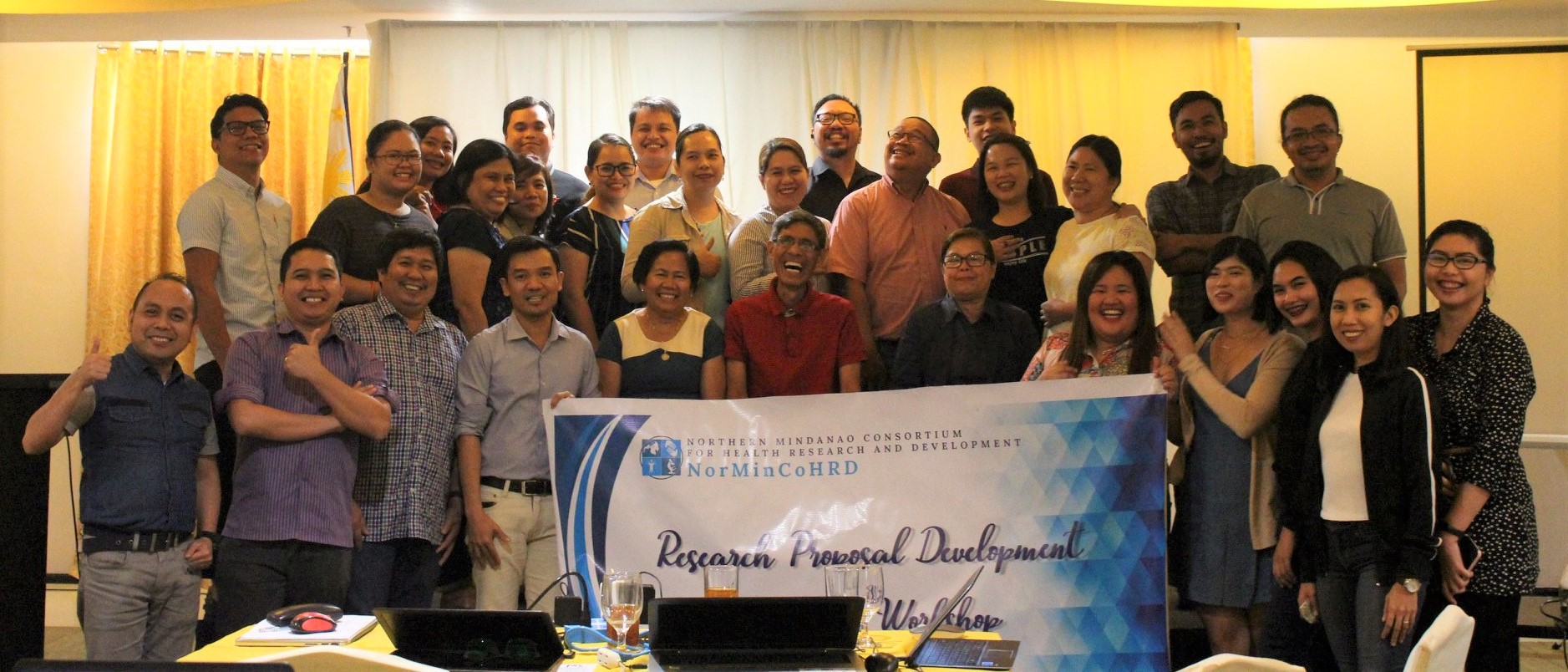 The Northern Mindanao Consortium for Health Research and Development (NorMinCoHRD) conducted a Research Proposal Development and Mentoring Workshop on June 3-4, 2019 at Mallberry Suites, Cagayan de Oro City. The two-day workshop is one of the activities lined-up to enhance the capacities of junior health researchers who attended the Training on Basic Research Methods last April 10-12, 2019.
Dr. Peter R. Orbse, NorMinCoHRD Research Management Committee (RMC) Chair; Dr. Ester L. Raagas, RMC member; and Dr. Fidela B. Ansale, Capacity Building Committee Chair, served as mentors to twenty-five (25) young researchers from the different member-institutions of NorMinCoHRD.
Out of the eleven (11) research problems identified from the previous training, ten (10) were developed into full-blown research proposals. Participants presented these proposals during the workshops and mentors critiqued their works to come-up with a quality fundable research proposal.

Through the guidance of the mentors, researchers were able to produce full-blown research proposals which are for evaluation by the Technical Review Board of NorMinCoHRD's RMC before it can be endorsed for possible funding by the Department of Science and Technology – Philippine Council for Health Research and Development (DOST-PCHRD).